A destination for pieces that explore the world beyond...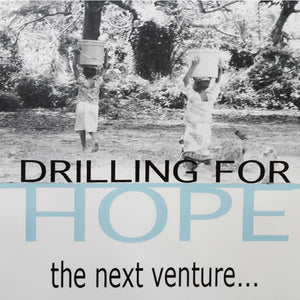 JOIN US IN OUR MISSION TO SUPPORT DFH
About Drilling For Hope
Lack of clean, accessible water has been a leading cause of death in several countries, and perpetuates an overwhelming poverty problem. Villagers are dying from dysentery, giardia, cholera and other water borne diseases because they are forced to collect water from dirty watering holes shared with animals. Local clinics are unable to provide a safe environment for routine medical procedures because they do not have the clean water necessary.
Drilling for Hope has drilled over 130 clean water wells and water systems around the globe with the support of our generous donors.
Drilling for Hope is the brainchild and philanthropic outreach of Karen Flewelling, a field hockey coach/retired teacher who has traveled the world helping those in need for the past decade.
Unlock the power of compassion. Purchase one of our hand carved hearts from Kenya and join us in making a difference and helping someone live a better life.
100% of the proceeds from this purchase goes directly to Drilling for Hope.
Photo by Emma Dodge Hanson.
Drilling for Hope Stone Hearts
Our store
20 Clinton Street, Between East Houston St. and Stanton Street.
Store C1
New York, N.Y. 10002
Tuesday - Saturday
1pm - 8pm
Closed Sunday and Monday
212-292-7781
info@mondialelife.com